The completely biodegradable label
compostable self-adhesive materials
ENVIRONMENTALLY FRIENDLY & SUSTAINABLE
We offer sustainable, compostable self-adhesive labelling materials. We carefully select the components for our products and aim to use renewable resources only. All facestock is exclusively coated with BioTAK adhesive. This is the first certified compostable adhesive in the world, specifically developed by us for labelling applications.
Our compostable materials as well as the adhesives, are fully certified according to the European standard EN13432. On top of that they comply with standards for direct food contact (EC1935/2004 & FDA).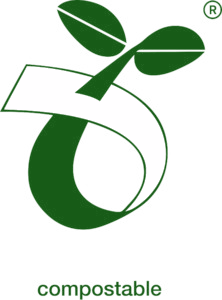 NATURAL PAPER & 
BIOPLASTICS
GRASS PAPER
Firm, unbleached grass paper with clearly visible fibres and speckles. A very natural and characteristic look.
Venkelbaan 82
2908 KE Capelle aan den IJssel
The Netherlands